Rules: Nominate up to 3 people within H!P (Even Eggs).

Why should they be the Ace of 2010? Video, Pictures, or Audio, add something that will convince us to waste one of OUR votes on you.
Because if you don't chances are they might not appear in the Poll. Top 15 make it!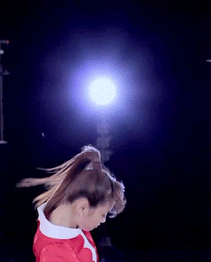 List of eligible members for 2010 (Includes Eggs)

Hirano Tomomi (平野智美)
Takahashi Ai (高橋愛)
Niigaki Risa (新垣里沙)
Junjun (ジュンジュン)
Kamei Eri (亀井絵里)
Michishige Sayumi (道重さゆみ)
Tanaka Reina (田中れいな)
Aoki Erina (青木英里奈)
Linlin (リンリン)
Mano Erina (真野恵里菜)
Tanaka Anri (田中杏里)
Sengoku Minami (仙石みなみ)
Shimizu Saki (清水佐紀)
Yajima Maimi (矢島舞美)
Tsugunaga Momoko (嗣永桃子)
Kikkawa Yuu (吉川友)
Tokunaga Chinami (徳永千奈美)
Furukawa Konatsu (古川小夏)
Suudou Maasa (須藤茉麻)
Natsuyaki Miyabi (夏焼雅)
Mitsui Aika (光井愛佳)
Sainen Mia (西念未彩)
Kumai Yurina (熊井友理奈)
Mori Saki (森咲樹)
Kitahara Sayaka (北原沙弥香)
Nakajima Saki (中島早貴)
Sugaya Risako (菅谷梨沙子)
Suzuki Airi (鈴木愛理)
Okai Chisato (岡井千聖)
Komine Momoka (古峰桃香)
Wada Ayaka (和田彩花)
Maeda Yuuka (前田憂佳)
Satou Ayano (佐藤綾乃)
Fukuda Kanon (福田花音)
Saho Akari (佐保明梨)
Hagiwara Mai (萩原舞)
Okai Asuna (岡井明日菜)
Sekine Azusa (関根梓)
Kizawa Runa (木沢留那)
Fukumura Mizuki (譜久村聖)
Nagazawa Wakana (長澤和奏)
Ogawa Saki (小川紗季)
Takagi Sayuki (高木紗友希)
Maeda Irori (前田彩里)
Kaneko Rie (金子りえ)
Arai Manami (新井愛瞳)
Takeuchi Akari (竹内朱莉)
Katsuta Rina (勝田里奈)
Miyamoto Karin (宮本佳林)
Kudou Haruka (工藤遥)
Tanabe Nanami (田邉奈菜美)