A thread dedicated to Up Up Girls and their various groups. [ Will update more later. My computer is getting funky and I don't want to lose this.]
Down and Dirty History version (Go find a wiki if you want the full details of the Up Up Girls and all their accomplishments.)
Up Up Girls (Kari) are all former Hello Pro Eggs that formed near the end of the H!P Egg training system, first as a K-Pop dance group called UFZS with Furukawa Konatsu, Mori Saki, Sato Ayano, Sekine Azusa, and Arai Manami and then later as Up Front Girls (Kari) when Sengoku Minami joined (Though Sengoku did not join UFZS). In May of 2011, Saho Akari joined Up Front Girls (Kari). Later in May, Sengoku and Saho officially joined UFZS. In June, the group's name officially changed to Up Up Girls (Kari). The group started by holding regular performances at Akihabara: MAP Theater until it closed and then held performances at other various locations. The group released their first single Going my ↑ in 2012 under the Up-Front Works label. They changed their label to T-Palette Records (a record label owned by TOWER RECORDS Japan.) in late 2012.

Fast Forward to 2016, the group management team was changed to YU-M Entertainment, as well as still being listed under UP-FRONT CREATE. (All UUG groups are under both)
An audition for 2nd generation UUG's was announced at the end of 2016 and in February of 2017, Takahagi Chinatsu, Yoshikawa Mayu, Kajishima Aya, and Hashimura Riko were announced as members of the newly formed Up Up Girls (2). Nakaoki Rin was added later in March via an YouTube video announcing her addition. Their first single together was with UUG(Kari), after that they would release their singles as their own group, separate from UUG(Kari).

In April, Sengoku Minami and Sato Ayano both announced their graduation from UUG(Kari). They both graduated in September. Sengoku remained with the company to persue acting while Sato left to pursue a normal life.

Up Up Girls (Kari) and DDT Pro-Wrestling announced a collaboration to produce a new group called Up Up Girls (Pro Wrestling). Raku, Hikari, Hinano, and Miu were announced as the 4 members in August of 2017.

In 2018, Nakagawa Chihiro and Sasaki Honoka were announced as new members of Up Up Girls (2). In December, Nakaoki Rin announced she would be graduating from Up Up Girls (2) and retiring from the entertainment industry to focus on her education.

In 2019, Morinaga Niina, Shimazaki Yuria, and Niikura Ami were the winners of Up Up Girls (2)'s new member auditions. And Up Up Girls (Pro Wres) member Pipipipi Pinano graduated from the group in April. She intends to retire from both the pro-wrestling and the entertainment industry and lead a normal life.
Up Up Girls (Kari)
[アップアップガールズ(仮)] Formed in 2011
Former Name Up Front Girls (Kari) (アップフロントガールズ(仮)
Dance Group Name (Mainly K-pop) UFZS
Website // Youtube Channel // UFZS Channel
Members
Mori Saki (森咲樹)
DOB: October 12, 1993
Saho Akari (佐保明梨)
DOB: June 8, 1995
Sekine Azusa (関根梓)
DOB: June 14, 1996
Arai Manami (新井愛瞳)
DOB: November 19, 1997
Former Members
DISCOGRAPHY (MV or Live Performances are Linked in the Singles.) I haven't gotten to the Albums yet.
Up Up Girls (2)
[アップアップガールズ(2)] Formed in 2017
Website // Blog // Youtube Channel // Twitter
Members
Yoshikawa Mayu (吉川茉優)
Kajishima Aya (鍛治島彩)
DOB: July 21, 1999
Hashimura Riko (橋村理子)
DOB: January 31, 2000
Nakagawa Chihiro (中川千尋)
DOB: September 3, 2004
Sasaki Honoka (佐々木ほのか)
DOB: January 30, 2006
Morinaga Niina (森永新菜)
DOB: June 16, 2001
Shimazaki Yuria (島崎友梨亜)
DOB: November 22, 2002
Niikura Ami (新倉愛海)
DOB: June 1, 2003
Official Twitter : https://twitter.com/uug2_ami
Instagram : https://www.instagra...niikura_uug2ki/
Former Members
Nakaoki Rin (中沖凜) (Graduated December 31, 2018)
DISCOGRAPHY
Up Up Girls (Pro Wres)
[アップアップガールズ (プロレス)] Formed 2017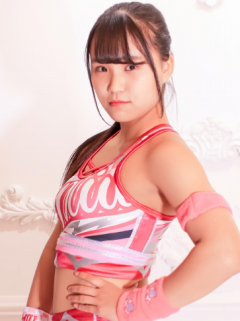 Watanabe Miu (渡辺未詩) (formerly "Miu (ミウ)")
DOB: December 5, 1997
Twitter : https://twitter.com/uug_p_miu
Instagram : https://www.instagram.com/uug_p_miu/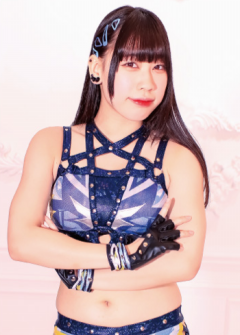 Noa Hikari (乃蒼ヒカリ) (formerly "Hikari (ヒカリ)")
DOB: February 18, 1998
Twitter : https://twitter.com/uug_p_hikari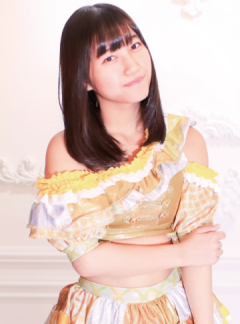 Raku (らく) (formerly "Raku (ラク)")
DOB: October 19, 1999
Twitter : https://twitter.com/uug_p_raku
Instagram : https://www.instagram.com/raku_uugp/
Former Members
Pipipipi Pinano (ぴぴぴぴぴなの) (formerly "Hinano (ヒナノ)") (Graduated April 5, 2019)
DISCOGRAPHY