Props to H!O.
I never thought this would happen. She's probably been the most pushed-back member of BK, if it isn't Saki. I hope she can pull it off, because she hasn't had as much experience in front of the camera, as, say, Risako.
Your thoughts? Discuss.
Cover pic: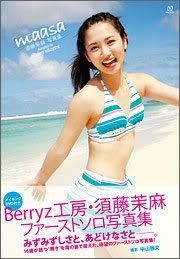 Credit
Edited by MiniLovely, 06 March 2009 - 03:57 AM.