After a delay of release, Kahi's (She's the leader of After School for those who can't keep track of this krapop) first solo efforts are being released on Valentines day. Her mini album, titled Dorawa Nappeunneo (돌아와 나쁜너) has four tracks.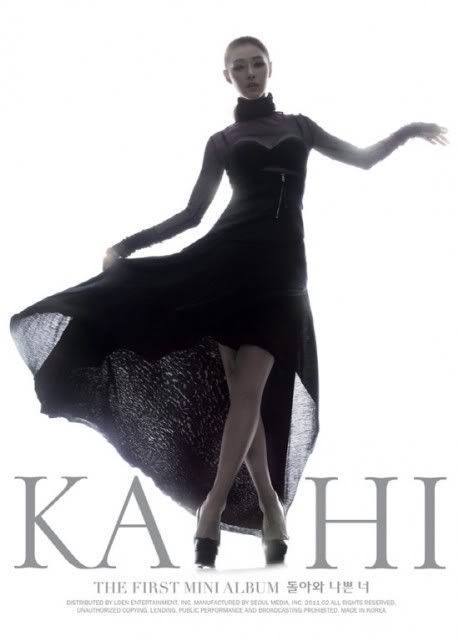 돌아와나쁜너
(Come Back You Bad Person) (Techno Ballad?) - I give her props though, she helped in writing the song.
ONE LOVE
(,<- My Favorite)
선물
(Gift) (Too ballad!)
롤러코스터
(Roller Coaster) (Meh...)
Stay tuned for performances and MV love!