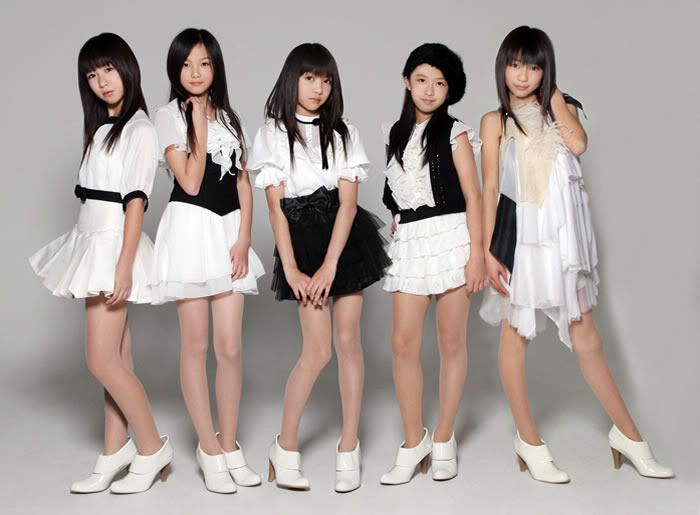 Avex is returning to the girl group business. They have a new girl group debuting on May 5. They are
Tokyo Girls Style
. You may have heard of them because they announced them in January, and they've performed a few times since then.
Kirari
.
Their first single is being released on May 5. It is accompanied by a stylish video. The face close-ups reveal just how young these girls are. It has three versions of the single, and at least one of the covers is nice looking.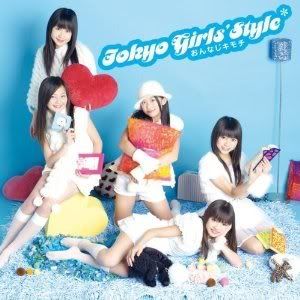 Don't worry, they won't fizzle into nothing and never release anything again because their second single comes out two weeks later on May 19.
Onnaji Kimochi
.
The video is brighter, and the song is more... fun? There's a pretty cool part at about 2:50. There are also three versions of the release.
Their dancing is pretty polished already (especially that part in the second video), and you can see all sorts of offshot stuff on their
youtube channel
. Such as them
practicing the dance
for Onaji Kimochi or having, uh,
futon fights
.
In their
profile
, their ages are oddly listed as private in the same way that anime idols in their 30s do the same thing as they wish to remain young forever. But these girls are clearly 11. Perhaps they are genetically engineered 28 year olds. If they don't give their birthyears now, then we won't be able to hold it against them in 10 years when they're too old for us. We must note, however, that they avoid the word "idol". They are a "dance and vocal unit", of course, who will operate all throughout Asia.
They're all cute little kids now, but the close-ups in their second video made me fear to some of their faces in 4 years. Maybe they'll grow into them.