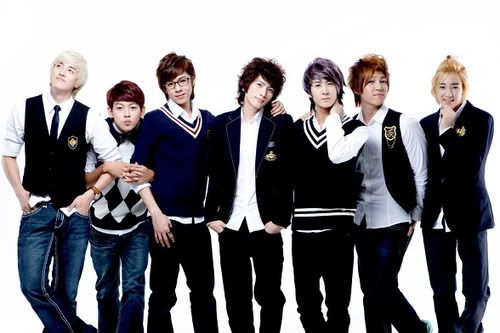 The 28/8 2008, UKISS made debut with
Not Young
With the song
ManManHaNi
did Kiseop join them.
in 2011, Kibum and Alexander left the group. Thier last song was
Shut Up!!
which was realesed 2010 xD
The same year, AJ (as replacement for Alexander) and Hoon (as replacement for Kibum) joined them with the song
0330
.
They made thier debut in Japan in the autumn 2011 with the song
Tick Tack
.
In 2012 they made Korean comeback with
DORADORA
.
And thier latest album is for thier fans the "KissMe's" and the title track
Bevelive
and now they have currently realesed the Japanese Single (?)
One Of You
.
So now: Let's all Wish UKISS a Happy Anniversary :D