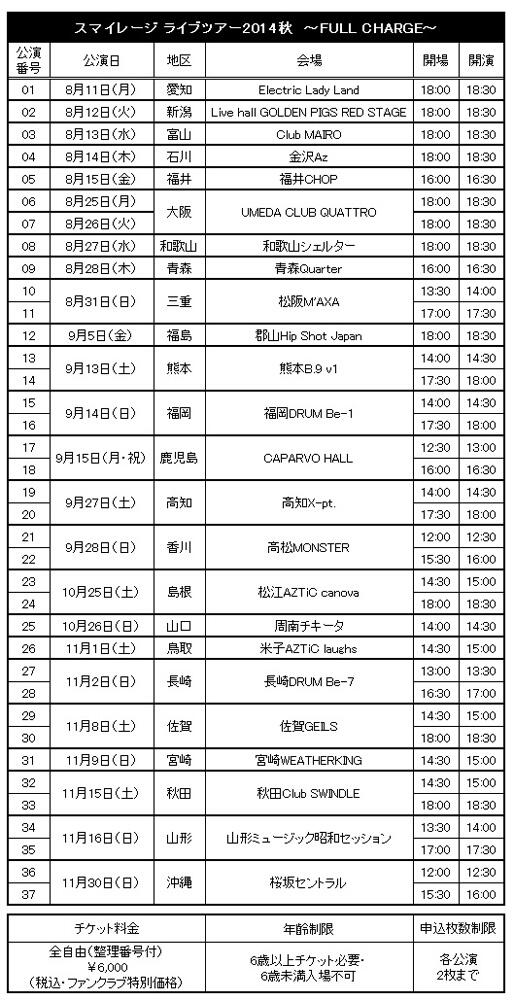 There's a handshake after each event and the venues have woman only areas.
Goods:
8/11 Setlist:
01. Yumemiru Fifteen
02. Mystery Night (Full)
MC
03. Aa Susukino (Full)
04. 「Ii Yatsu」
MC
05. Asu wa Date na no ni, Imasugu Koe ga Kikiati
06. Short Cut
07. Please MIniskirt Post Woman!
08. Choto Mate Kudasai! (Full)
"This or that" quiz
09. Ai wo Komete Hanataba wo (Superfly) / Wada Ayaka
10. Minna Sora no Shita (Ayaka) / Fukuda Kanon
11. Gakkyuu Iinchou / whichever four members aren't performing solos
12. Tachiagirl
13. Shin・Nippon no Susume!
14. Ee ka!?
15. Watashi, Choito Kawaii Urabanchou (with call & response)
16. Eighteen Emotion! (Full)
17. Namida GIRL
18. Uchouten LOVE (Full)
Encore
19. Chikyuu wa Kyou mo Ai wo Hagukumu (Full)
★MC
20. Sukichan (Full)  
9 and 10 will change depending on the day, as the solos in all their pevious concerts did.